──

PROFESSIONAL

Drywall Installation and Finishing in Boise, ID
Boise Drywall Services
has over 25 years of experience in hanging and finishing drywall. Whether you are creating an entirely new room, finishing off the basement, or making repairs after damage, we are here to make the walls fit in perfectly! We love helping homeowners and you can count on us to help with installation projects that other drywall and painting contractors think are too small. For more information about drywall installation costs, call us at
208-631-7351 
for a free quote.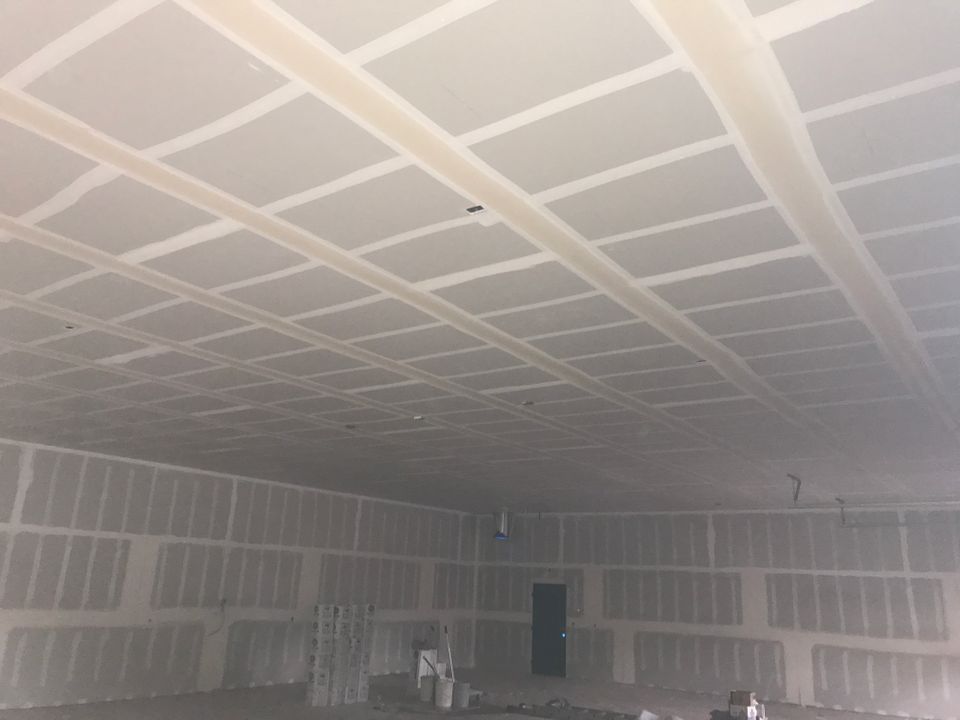 ──



HANGING
and Finishing Drywall
As one of the most prevalent materials in your home, drywall can be easily damaged through general wear and tear, moisture, and wall hangings. When any of these occur, installing or repairing drywall is appropriate to restore the area to the way it originally looked. 
Drywall installation is a complex process, and different levels of finishing are used depending on the space. While it may be tempting to try to do it yourself, hiring a drywall specialist will ensure that you are using the right tools and products to get the perfect finish.
There are five different levels of finishing drywall.
LEVEL 1:

Unfinished, as in an attic or garage.

LEVEL 2:

One coat.

LEVEL 3:

Typical level for a home, after which drywallers will texture the wall in preparation for paint (most common).

LEVEL 4:

Much smoother finish that requires more time, often used when a homeowner or commercial building owner wants a smoother finish but is okay with some imperfections.

LEVEL 5:

Meticulously smooth finish, often seen in high end commercial jobs and not offered by many professionals.
Boise Drywall Services is a commercial, smooth wall, level 5 certified and licensed drywall company and is one of the very few that offers a level 5 sheetrock finish. Our customers trust us with this expert finishing and we consistently receive
great reviews
regarding our work.
Our local, small business offers a 100% satisfaction guarantee on all our services.
When you hire our drywall specialists, you can be confident that you are getting the best, most high-quality drywall work available. If you are in the
Meridian
, Kuna,
Eagle
, Boise, Caldwell, Star, Nampa or Middleton, ID areas,
c
ontact us online
or call us at 208-631-7351 for additional information!

──
"Truly professional and easy to work with. Appreciate their high quality and ease of working with. Couldn't recommend more highly!"
-Shervin T.